10 Jahre Greater than Gold bei CAG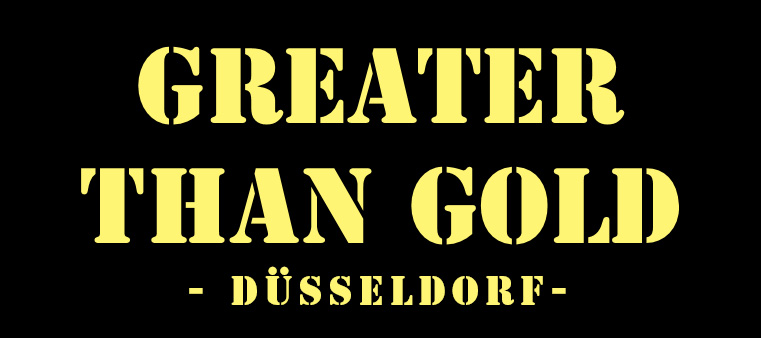 Vor ziemlich genau zehn Jahren war die erst wenige Monate alte CAG in der ersten heißen Probenphase, denn bald stand die Deutschlandpremiere des englischen Komponisten, Roger Jones, vor der Tür. Zum ersten Mal, würde man in Deutschland von "GREATER THAN GOLD" hören, dem Kirchenmusical, welches die phantastische Geschichte der jungen Mary Jones erzählt. Die CAG war zu diesem Zeitpunkt noch Teil der englischsprachigen Christ Church Düsseldorf.
Zum Jubiläum hat Vereinsgründer Timo White mit dem Komponisten gesprochen:
(das Gespräch fand auf Englisch statt)
CAG:
What did you think, when somebody from Germany approached you in 2007 to perform "GREATER THAN GOLD", a musical which you wrote in the 1980's?
Roger:
It was a great surprise and encouragement to hear that you were considering performing one of my musicals, especially as this was a musical written in 1983 at the request of The Bible Society. The musical is still performed regularly to this day.
CAG:
What is the key message you are trying to bring to the audience with "GREATER THAN GOLD"?
Roger:
Ultimately the message is about the importance of personal bible reading. Mary's story emphasises her desire to have her own bible in her own language and that is still relevant today. Far too many Christians do not know their bibles or are regularly daily readers.
CAG:
Have there been any further productions in Germany?
Roger:
I do not know of other productions in Germany of "Greater than Gold" but going back to the 80's and 90's, I myself have been involved in "Jerusalem Joy" and "Saints Alive" with the churches of Bendorf, near Koblenz. I think there have been others, but I am not sure of the details.
CAG:
How do you go about composing? Do you have a melody stuck in your head, wanting to be let out, or does the music develop as it goes?
Roger:
Once I have a biblical theme, I analyse the story and identify song "seeds". I need to make sure there is a shape and a conclusion and most importantly an overall theme that fits in with our ministry of evangelism and teaching. From that point the music develops, and I compose, not necessarily in song order. I also work with a lyricist for some songs as well as using existing hymns and biblical quotations.
CAG:
Why did you decide to write & compose Christian music, rather than contemporary? Would you not have reached a broader audience?
Roger:
I initially wrote for my school choir and it never occurred to me to write anything other than christian music. I find there is more than enough material in the bible to find great stories and messages. In fact, I am so pleased that I have not ended up, like for example Andrew Lloyd Webber, writing stories about cats and trains etc. I loved 'Evita' as a performance but came away feeling thoroughly depressed about its message.
CAG:
Do you have a favourite musical among those you composed and what makes it your favourite?
Roger:
I always reckon that my favourite is the one I am doing at the present. Like relating to your own children, you know their good and their bad points, but you need to be passionate and committed to the one you have in front of you.
CAG:
As you may remember, I told you that I myself had performed the role of "David" in "GREATER THAN GOLD" in the London production at Christ Church Barnet in 1986. Back then, this musical inspired me, not only by music but also by the message: never giving up and staying focussed on dreams. Through a personal tragedy, I remembered this message and it inspired me when getting CAG set up. How do you feel, when you hear of something like that? Do you feel, your work has reached somebody?
Roger:
From time to time we hear of many instances where someone has been helped, blessed and changed by their involvement in the musical, either as a performer or in the audience, which is always encouraging and indeed humbling to know that God is using your ministry in this way. I think that there will be many other folks who have been helped that I will never get to hear of but that does not matter as long as we follow the Lord's leading.
CAG:
Today CAG has approximately 150 members and with it's 40-headed orchestra and 60-headed ensemble, counts to one of the biggest amateur musical societies in Germany. Is there something you would like to wish our team for the next ten years?
Roger:
I would like to wish you all 'great blessing and enjoyment' in your music making and pray God will inspire you and use you. The christian message is as vital and relevant as ever, and I know that music can enable us to reach many folk. Keep on making music and keep on letting the Holy Spirit sing and speak through you. There is no better an occupation!
CAG:
Roger, thank you so much for taking time for us today. God Bless.
Roger:
It was my pleasure. Thank you.